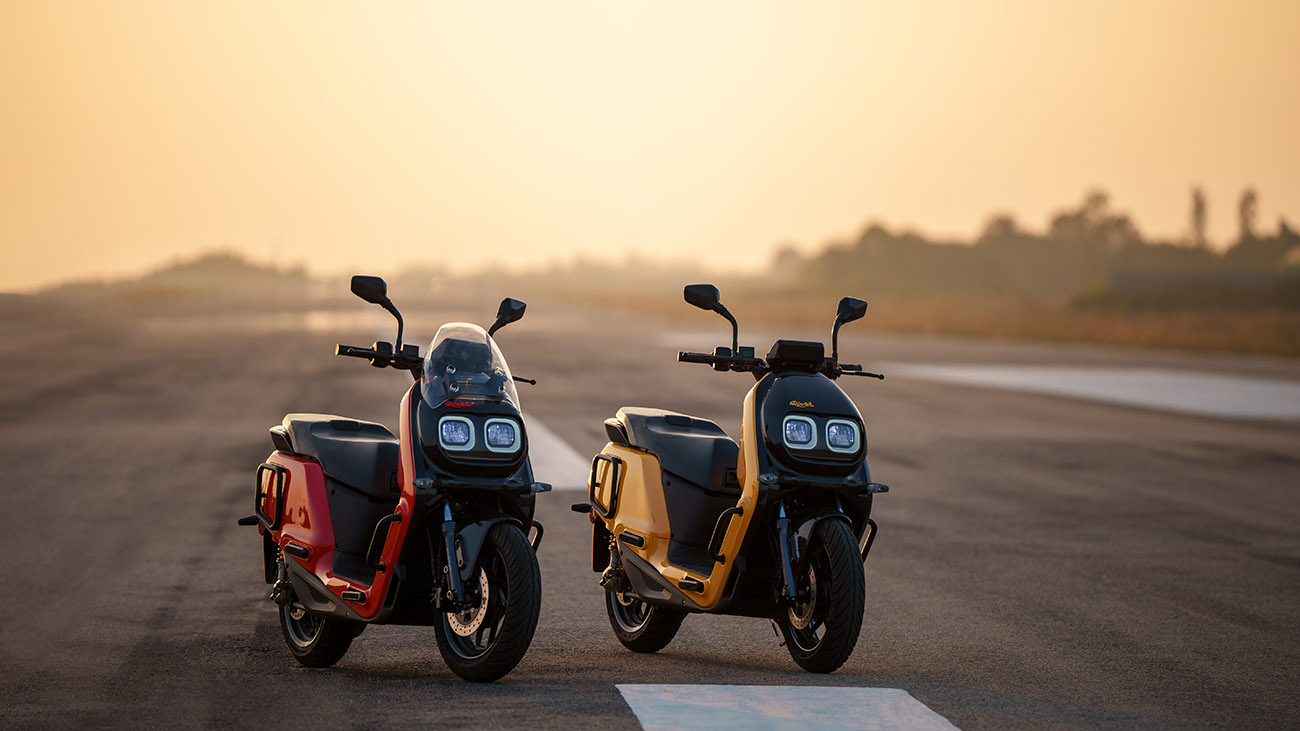 Founded in March 2021 by Aravind Mani and Vipin George, River wants to offer a standout design and innovative technology through its electric scooters.
Its first product, the Indie, is the result of 20 months of research and development. The vehicle, which is an electric two-wheeler, has covered over 100,000 kilometers in testing.
Unlike existing EV scooters from Ola Electric and Ather Energy, River's Indie features 14-inch wheels instead of 12-inch wheels. The dual-tone scooter also includes crash guards and front-foot pegs to provide safety and comfort. It also features a 12-liter lockable glove box with a USB charger and 43-liter under-seat storage.
George, who previously worked as a group head designer at Honda in India, used his experience to make Indie look unique in the segment. This scooter is designed for solo entrepreneurs and households looking for a two-wheeler to carry goods for their shop or office. Additionally, it has a dual-tone finish to appeal to young commuters looking for a newly designed electric two-wheeler.