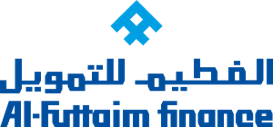 About Us
Products & Services
Schedule of Charges
Annual Financials
Announcements
Contact Details
About Us
Al Futtaim Finance Co. PvJSC is an integral part of Al-Futtaim Automotive with a proven track record of supporting customers in the region for the past 14 years. Our greatest strength is the ability to provide solutions for our customer's mobility needs utilizing our extensive network of partnering banks and our own plethora of trusted automotive brands. Al Futtaim Finance Co. PvJSC is licensed and regulated by The Central Bank of United Arab Emirates (CBUAE).
We are able to leverage the strong automotive expertise gathered over the years to become best-in-class financial service partner and the most trusted leasing and finance provider in the UAE. From individuals, to small and medium enterprises (SMEs) and large corporations, we support local and international customers with their automotive requirements to help them compete in the toughest market conditions.
Our Mission is to become the provider of the most reliable and innovative finance and ownership solutions that caters to all mobility requirements for automotive customers across UAE.
Our Vision is to foster a culture of growth mind-set that enables our organization to thrive and adapt to the constant changes of customer and market demands, while operating within the disciplines of a regulated financial entity. To provide attractive choices for customers with diverse financial solutions. To give our customers convenient and flexible access to mobility.
Products & Services
Schedule of Charges
Annual Financials
Announcements
Contact Details