A British Curriculum and IB World School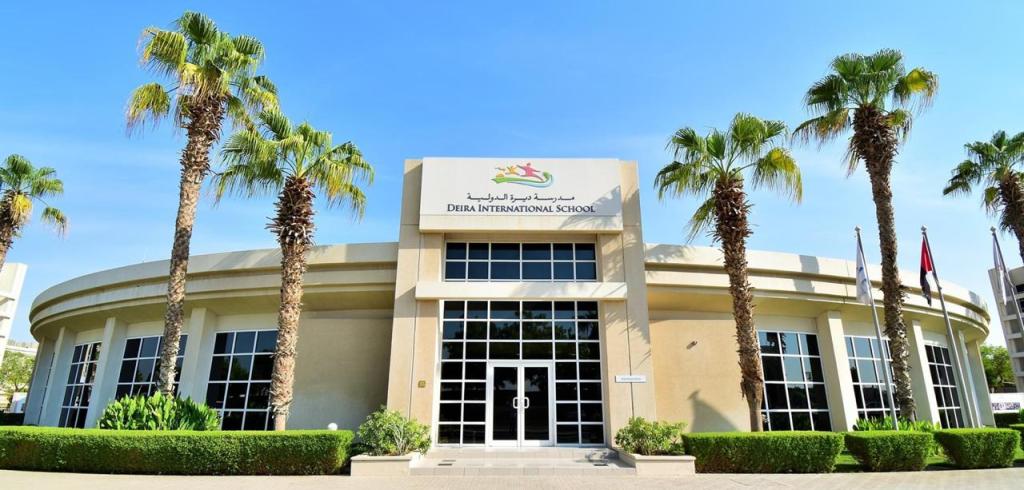 A well- established, award winning, premium school offering both the British and IB curriculum.
Owned and operated by Al Futtaim Education Foundation, Deira International School is a British curriculum school in Dubai Festival City. It offers a world-class international education at one of the region's most outstanding campuses.
Founded in 2005, Deira International School is renowned for providing an excellent inclusive and holistic education. With a  strong focus on academic progress and achievement, and for the significant majority of students continuation to university is their chosen route. Over 80 different nationalities are represented across the school and this diversity is fundamental to the community nature of the school. Exceptional facilities provide wonderful opportunities for a holistic approach to education; sport, performing arts, academic, technological, leadership and creative pathways are all on offer, ensuring students enjoy enriching and varied school experiences within the classrooms and beyond.
The curriculum model is based upon the English National Curriculum, but goes significantly beyond the minimum expectations, covering a diverse range of subjects. The personalised , play-based and continuous provision in the Early Years ensures that students are rigorously assessed against the prime and specific areas of the Early Years Foundation Stage framework. This focuses on developing key learning skills and the foundations for accessing the Primary Curriculum. In primary, students receive an enriching and broad curriculum offer, which includes the delivery of several non-core subjects.
Senior students take the Cambridge Board IGCSE examinations in Year 11 and move into the authorised International Baccalaureate Diploma Programme (IBDP) or International Baccalaureate Career-Related Programme (IBCP) in Years 12 and 13. These highly regarded and internationally recognised pre-university qualifications enable worldwide university entrance for our students.
The students' success at Deira International School cannot be defined by qualifications alone. The outstanding team of educators ensures that every student is guided and cared for, working hard to ensure that their individual needs are met. Students leave Deira International School accomplished in academic skills and become architects of lives that exceed expectations.