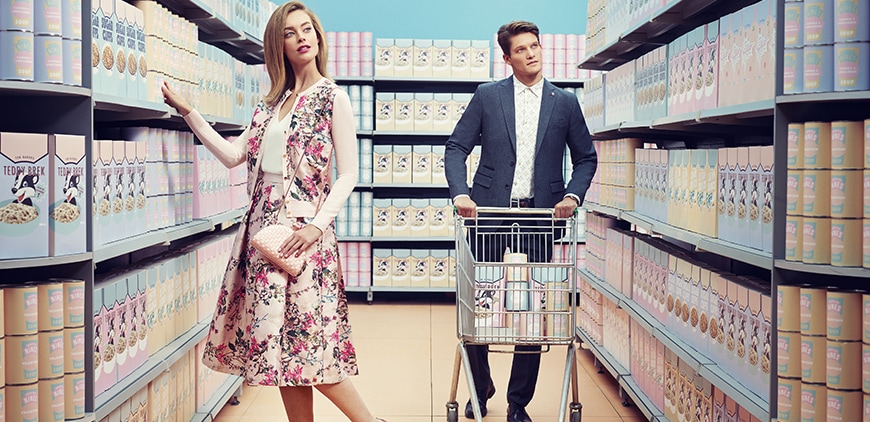 AN RSH (MIDDLE EAST) FASHION BRAND
Ted Baker makes quality fashion apparel and accessories with an ideal mix of design, quality and price without compromise, liberally spiced with Ted's own unique sense of humour and style.
From the beginning, Ted Baker has had a very clear, unswerving, focus on quality, attention to detail and a quirky sense of humour. Everything produced under the Ted Baker name has his personality woven into its very heart.
Appealing to style-conscious men and women, Ted Baker's selection of clothes and accessories are blended with Ted's one-of-a-kind exclusive prints, impeccable workmanship and fine tailoring.