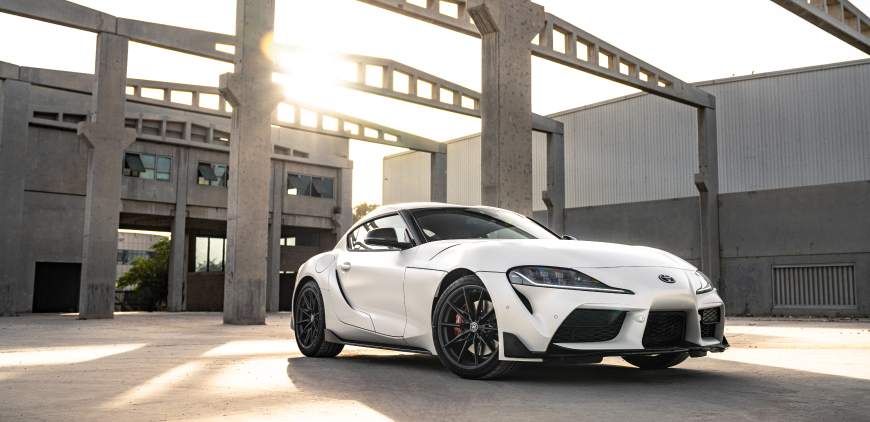 AL-FUTTAIM IS PROUD TO HAVE REPRESENTED TOYOTA IN THE UAE SINCE 1955 AND IN EGYPT SINCE 1979
In the UAE, Al-Futtaim Motors offers a comprehensive choice of Toyota models ranging from compact, sedan, SUV, MPV and LCV options. The company currently operates 14 Toyota showrooms conveniently located across the United Arab Emirates.
Through the new dedicated Toyota Business Centres within our Abu Dhabi, Dubai and Sharjah showrooms, Toyota small and medium enterprises customers benefit from an exclusive account management by our sales teams who offer expert help to make sure customers choose the right vehicles to match the needs of their business. These in-showroom business centres offer exclusive vehicle registration support, aftersales packages, leasing facilities, faster enquiry response, dedicated delivery process, Total Cost of Ownership (TCO) approach and fleet management consultancy.
Toyota Egypt is the country's exclusive distributor for Toyota Motor Corporation products. It is a multi-national company established in 1979 and headquartered in the Industrial Zone in Abbassia.
The headquarters also serves as a '3S' facility, with full sales, service and spare parts operations. The headquarters facility occupies an area of 9,000 square metres and is home to one of the largest car showrooms in Egypt. The building also includes a central warehouse for Toyota genuine spare parts, with a comprehensive inventory covering the needs of all Toyota models.
Toyota Egypt is a free zone automotive company that primarily caters to the needs of fleet owners such as petroleum and tourism companies, in addition to embassies and other types of business. Toyota Egypt has two affiliated companies: Toyota Automotive Industries Egypt S.A.E. and Toyota Misr S.A.E.
Toyota Automotive Industries Egypt S.A.E. is dedicated to the operation of service centres. The company's main service centre is located in the Industrial Zone in Abbassia, with a second under construction in Giza.
Toyota Misr S.A.E. sells passenger cars, commercial vehicles and Toyota genuine spare parts, and plans are well advanced to establish a series of branches in other areas of Egypt.